The roots of A Branovan Company started when I was a college student. I had learned about the promotional products business as a kid and I knew that it was something I could do and that it was something that people needed. My big breakthrough came when I built a simple sell sheet for the Greeks on campus. I found a handful of the best products that fraternities and sororities would want and I went house to house showing them what they could have. They loved how easy I made it for them, and I was able to earn tuition doing something I loved.
After college, I continued growing my business by focusing on employee awards and recognition, along with some branded promotional products. In those days, there weren't many places for employers to find quality, meaningful ways to thank their employees and reward them for their dedication and service. I was able to help a lot of local companies improve their employee satisfaction as well as their brand image.
As my business grew…so did my family. I married my lovely wife, Marie, who had the skills necessary to manage every aspect of our growing business. Marie's background is finance and human resources and our skills in business complemented each other's perfectly. Together, we grew our promotional team to over 20 employees and became one of Wisconsin's premier distributors of promotional products. Raising 4 children and running a business was a fun challenge for us.
After over 30 years in the industry, Marie and I began to think about our next 10 years. We were determined to stay in the industry and keep all of our business relationships strong, yet we knew we needed to start succession planning for our company and the employees who helped us build A Branovan Company into such a successful business. Specifically, our goal was to remain in the business we love, but to not have to handle the daily tasks of managing the company. During the past few years, we were approached by many industry leaders who were interested in buying our business. It took a long time to find the perfect match. But when we met HALO Branded Solutions, we knew it was the right organization to meet all of our goals.
We were acquired by HALO Branded Solutions in the Fall of 2016 and it has proven to be one of the best decisions ever! We get to leverage the power of HALO with all of the great customers we have formed relationships with over the past 30+ years and we don't have any of the business owner administration and headaches. Now 100% of our energy can be focused on finding fun, creative solutions for our customers. It's a real throwback to how I started the company back in 1985 and we love it!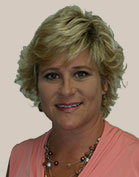 Marie Branovan
CEO
Marie is the CEO.  She truly rules the roost and oversees the operations of the entire business, harnessing all the creativity bouncing around Branovan and directing it into results.  She is definitely no shrinking violet, which means Branovan and its customers never have to settle for anything less than the absolute best.
Marie spends a lot of her non-Branovan time chasing her hockey-playing family around from rink to rink.  But when she finally gets the chance to unwind a bit, she can usually be found on a beach somewhere… sun, sand, and a tiki hut keeps Marie happy. 🙂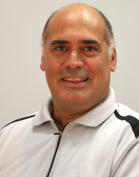 David Branovan
President and "Problem Solver"
Brano calls himself the "problem solver" and is truly known for creating the perfect promotional product, even with an unrealistic deadline and budget.
When he is not at the office working or on a sales call, he can most likely be found at an ice rink near you, with five family members playing hockey all year long. Chasing hockey schedules is almost a full-time job in itself, but when he has time to cut loose, Brano enjoys riding his Harley-Davidson motorcycle, boating on Fox Lake in Wisconsin and the Gulf of Mexico in Fort Myers, Florida.